One of the things that is great about releasing books as NFTs is the ability to better connect with your readers.
My Web3 writing project began with a significant component of giving back built in - charitable donations and art buys - and this initiative is meant to build on that.
The Reader's Rewards cards are meant to take 10% of my total earnings from the sale of my writing this year and give it back to the people who first supported my Web3 writing projects.
These gift cards are designed to reward my true supporters - the readers who purchase my earliest NFT books.
The first 100 people who have bought a copy of any of the literary NFTs that I've released in the Books on the Blockchain collection will be dropped a One in a Hundred card, which gives them a 1/100 share of one percent of my year's writing revenues.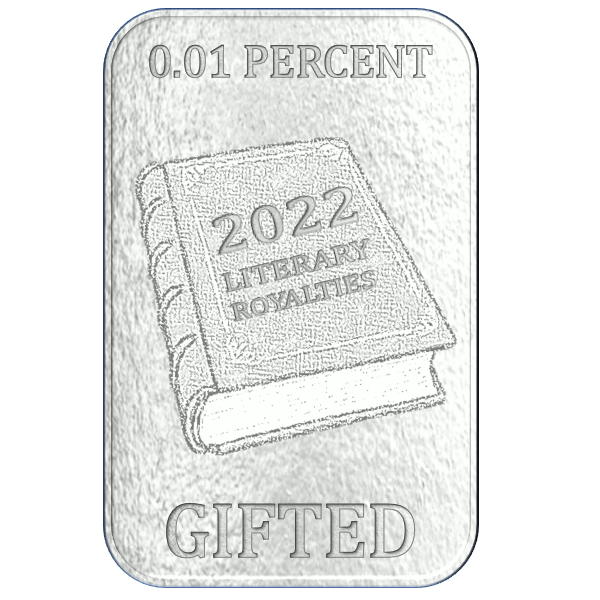 This includes Web2 e-book sales, advances & royalties on traditionally published books and articles, along with primary & secondary NFT book sales across the full spectrum of block chains.
Because I have a book out in the traditional publishing sphere - which my agent believes they will sell in September or October -  and because I'm planning to release several new titles as NFTs between now and December, I am optimistic that even this small percentage may be something meaningful.
All of these cards do "stack" - and if you've bought more than one NFT book, you'll receive more than one card - until the supply of 100 is exhausted.
Additionally, for a small number of "true believers" there will be nine One Percent cards that, as their name suggests, entitles the holder to a gift of a full one percent of my year's writing revenues.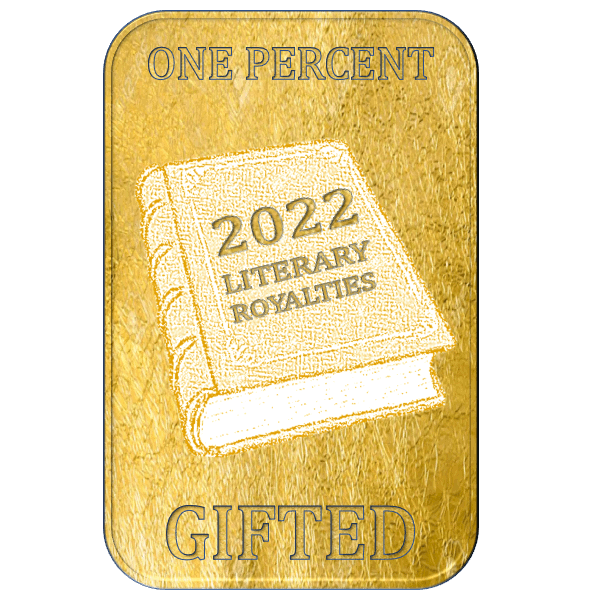 These gold cards are not airdrops - but if the value of the gift does not exceed their original purchase price, the difference will be refunded to the holder - unless they request a free 2023 card instead. This may not apply to cards purchased on secondary - the calculation will be capped at the original price of the card.
It's a bit of a degen play - which could pay off handsomely depending on the success of my sales in Web3 and the traditional publishing space.
This is a beta test - but my expectation is that I will carry it forward into the foreseeable future - and as long as that is the case, the original holders will continue to enjoy utility from these cards!
Announcements will be made in the Books on the Blockchain Discord regarding qualifying sales. Gift amounts will be calculated on 31 December 2022 and paid out in ETH in January 2023.
To claim a gift, you must hold one or more gift cards and must have a record of purchasing one or more NFTs from the Books on the Blockchain collection (those books may be sold on secondary with no penalty).