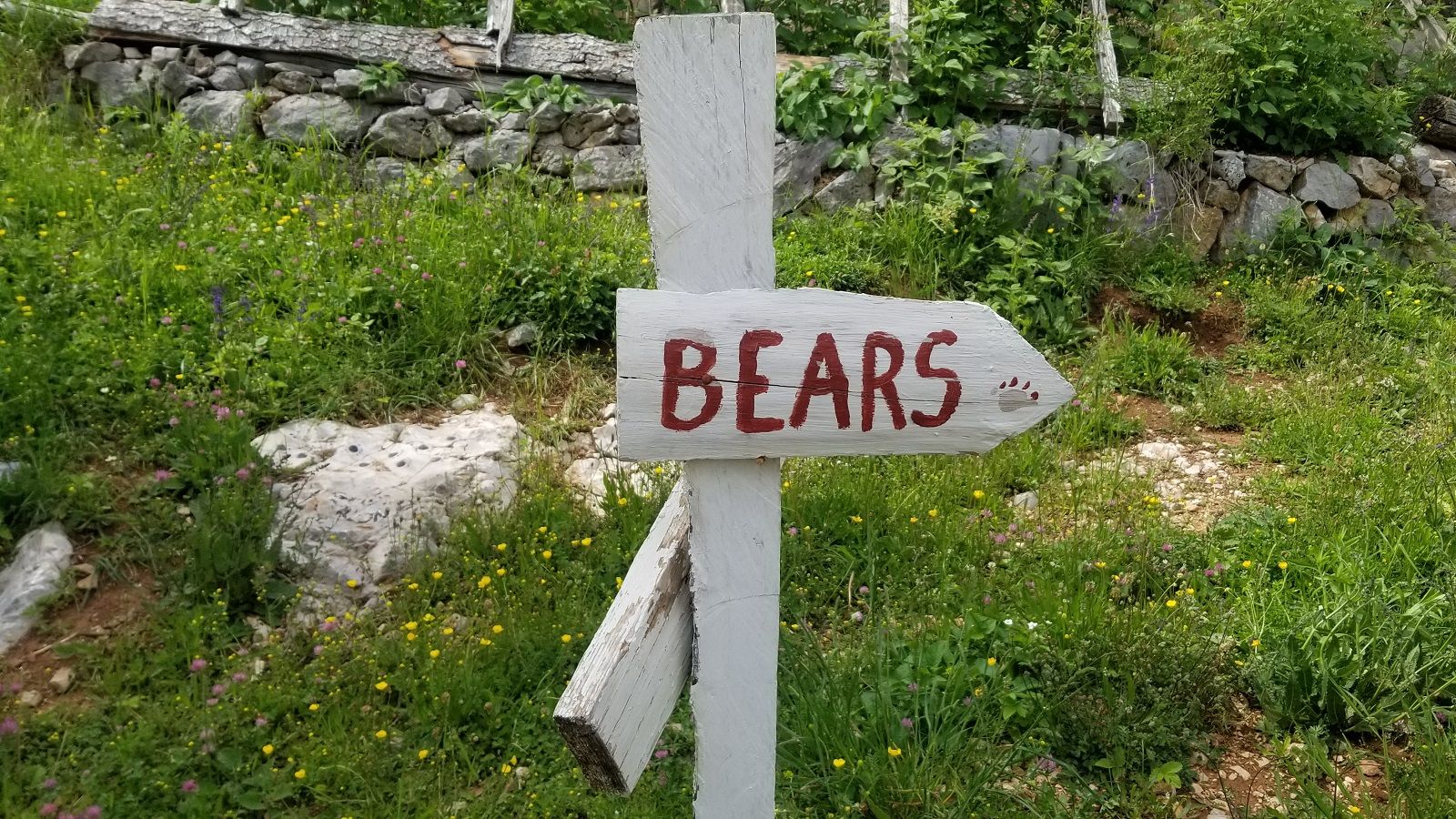 No time like the present to do a bit of travel writing, from atop a mountain in the little village of Poljnak, Croatia.
It's been a good adventure today - started the morning in Rovinj, and drove up the seaside as far as coastal city of Senj, where we made the turn inland and through some amazing mountains and countryside to Kuterevo, a little village in the middle of the idyllic Croatian countryside famous for a volunteer-run bear sanctuary, which is home to several European Brown Bears, and a few very cute little piglets.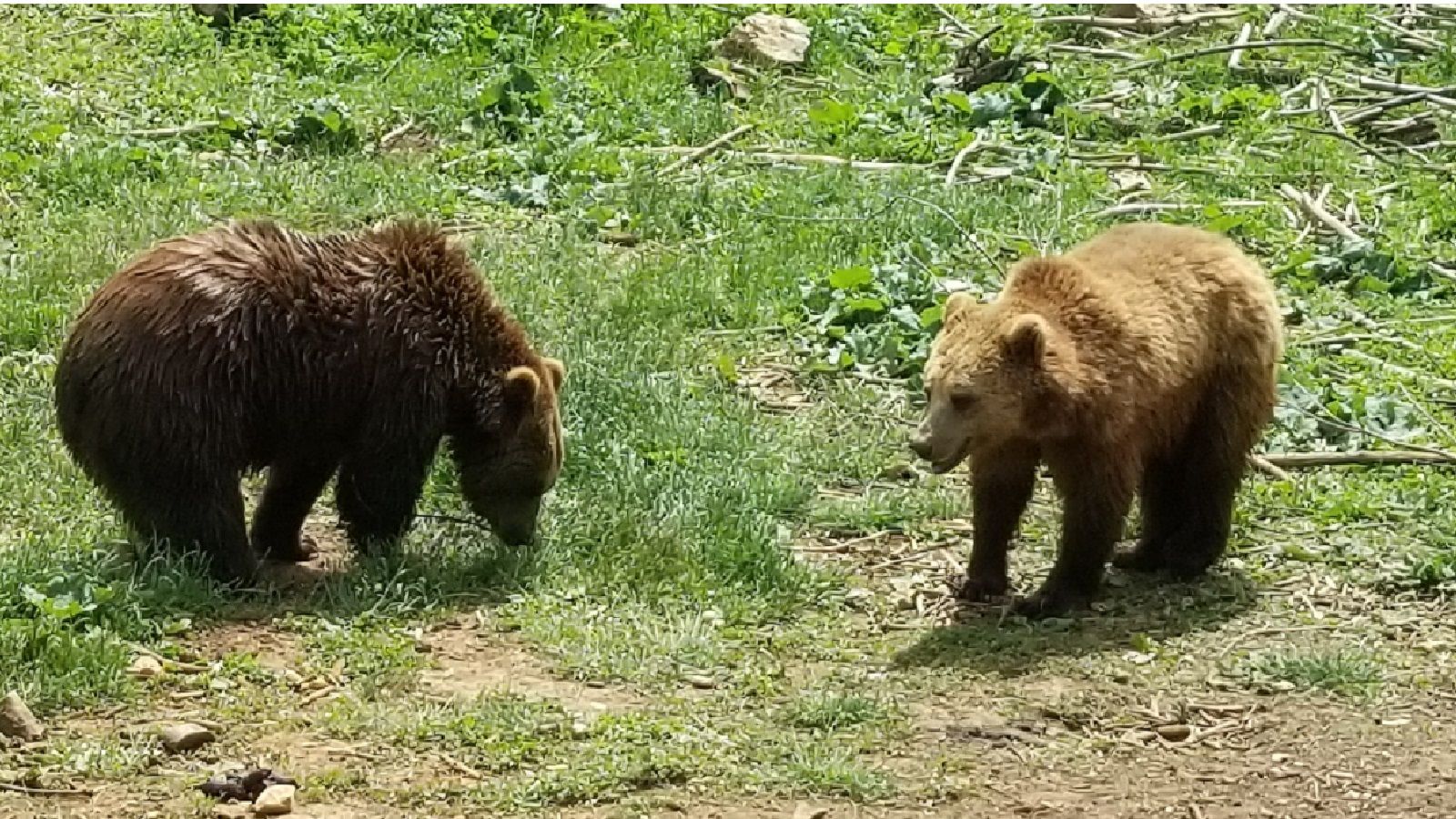 The bears live in very large enclosures, with three young bears (ranging from 9-13 years of age) living in one and the older bears living in two others. It's not at all like a zoo - instead, it's spread out across what appears to be a very large, very relaxed farm.
We started by chatting with one of the German volunteers, Mathieu, who was there as part of the European Solidarity Corps. He and about 20 other volunteers are "long-term" meaning they're at the refuge for 3 months to a year - but anyone can volunteer for a week or so, and so that's now on life's little to-do list!
From Kuterevo, we headed north towards Plitvice Lakes National Park, which we'll visit tomorrow... The drive through the countryside and mountains was marvelous - we saw sheep (including the cutest little spring lambs) a fox, a couple of deer, and stopped along the way for ice cream and espresso - each cone and cup set us back about 8 kuna - or about $1.25!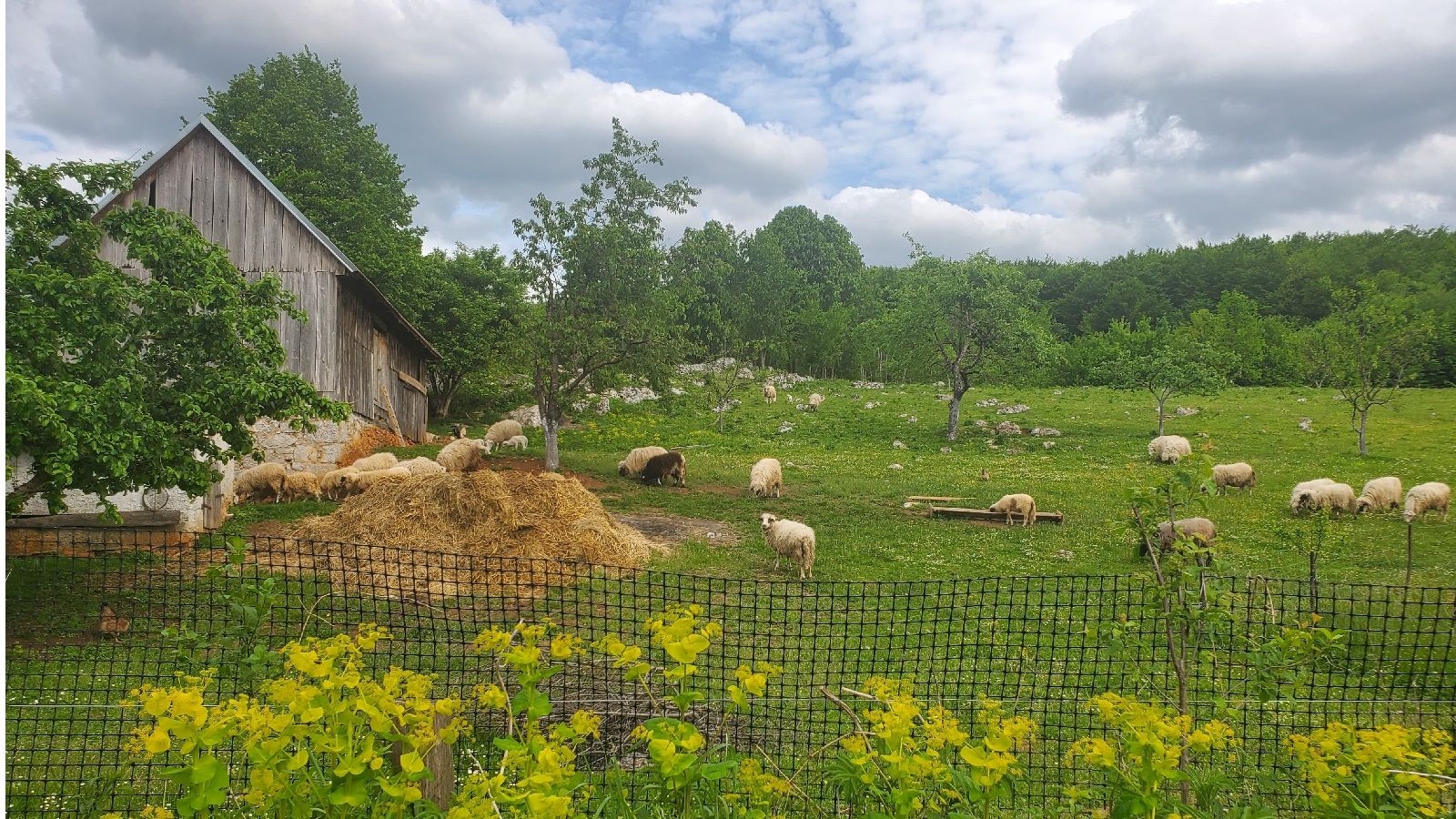 If you're visiting Croatia, I would highly recommend setting aside a few days to make your way through this part of the country, which is known as Lika, one of the traditional regions of Croatia. There are a lot of artisanal cheeses and honey in this area - it's amazing how green and beautiful the land is, and how little seems to be under any sort of intensive cultivation. But you see a fair number of sheep, lots of garden plots, brightly colored beehives and really ancient-looking buildings.